No health without
mental health
Mental health is an essential component of overall health and well-being. Mental health disorders are often overlooked and underdiagnosed. According to the World Health Organization (WHO), "there is no health without mental health."
Schizophrenia
It is a severe mental illness that affects a person's ability to think, feel, and behave clearly. It is often accompanied by hallucinations, delusions, and disordered thinking.
Bipolar Disorder
It is a mental illness characterized by extreme mood swings, including episodes of depression and manic episodes.
Obsessive Compulsive Disorder
It is characterized by obsessive and intrusive thoughts that cause significant anxiety. OCD is a treatable condition with proper diagnosis and treatment.
Depression
Depression is a common mental health condition that can cause a persistent feeling of sadness or a loss of interest in daily activities. It can vary in severity and can lead to thoughts of self-harm or suicide.
Anxiety
Anxiety disorders are mental health conditions that can cause excessive worry, fear, and nervousness. Symptoms include sweating, trembling, rapid heartbeat, and feelings of panic or dread. They can be treated with therapy, medication, or a combination of both.
Substance Use Disorder
Many individuals use substance but a small number develop a condition which affect a person's brain & behaviour leading to their inability to control their use of substance like – alcohol, opium or medications.
Best Psychiatrist in Zirakpur -Outpatient Services
We have a dynamic outpatient facility that offers intensive and structured care. Our team of mental health professionals assess the patient and make a customized treatment plan for them. Our outpatient treatment best suits a patient with medicines who can manage and maintain well at home. We have the best psychiatrist in Zirakpur.
When Is A Need For Outpatient Treatment?
Outpatient therapy is preferred for a variety of reasons which includes two therapy levels. For people who have finished an intensive outpatient treatment program or have less severe addiction problems, an outpatient program is advised. It may also be appropriate if you are concerned that you are developing a drug or alcohol problem, you can book your appointment with our best psychiatrist in Zirakpur.
Because of your commitments or obligations, you may be hesitant to join an inpatient program. Attending an inpatient treatment might be challenging if you have a family, a job, or are in school. Outpatient programs often provide day and evening sessions, allowing you to continue working while receiving therapy. This process of treatment continues while reentering society. It acts as a real-world application for your learning. In most cases, it acts as an increased level of privacy. They don't want to disclose their surroundings about their addiction problem.
Cases When Outpatient Treatment Is Offered By Our Psychiatrists
Do not have a long-term and high-dose drug addiction.
Can stay sober with the help of loved ones.
Can't live without family or near ones.
Are you a teenager living with supportive parents or guardians?
Can't Manage Without Job?
Prefer their friends or coworkers not to know they are in therapy.
Cannot afford more intensive treatment.
Inpatient treatment model
We Strive for your better days
Why MindPlus?
MindPlus supports you in your journey to holistic well-being by de-stigmatizing addiction and treating it as any other illness. We have over two decades of experience in the Rehabilitation field and thousands of successful recoveries to our name. To assist you with detoxing, our wellness specialists use a variety of therapies such as mindfulness, therapy, meditation, and yoga. Also, we offer standard treatment services by our best psychiatrist in Zirakpur.
Best Team of Expert Psychiatrists
Our psychiatrists are medical professionals who specialise in mental health (M.D.). They are trained to evaluate both the mental and physical components of psychiatric issues.
Post Treatment Relapse Prevention
Our devoted team of psychologists and psychiatrists provides thorough post-treatment care with the express goal of relapse prevention.
Customize Individual Treatment Profile
We do a thorough study to obtain a thorough diagnosis in order to offer a personalized individual therapy profile.
Highly Competent and Experienced Clinical Psychologists
We offer the ideal setting so that the person may successfully deal with their mental health problems.
Akashdeep Ghosal
Lead Clinical Psychologist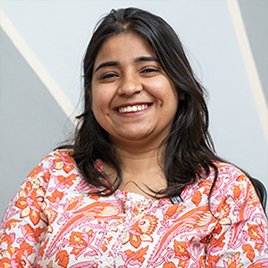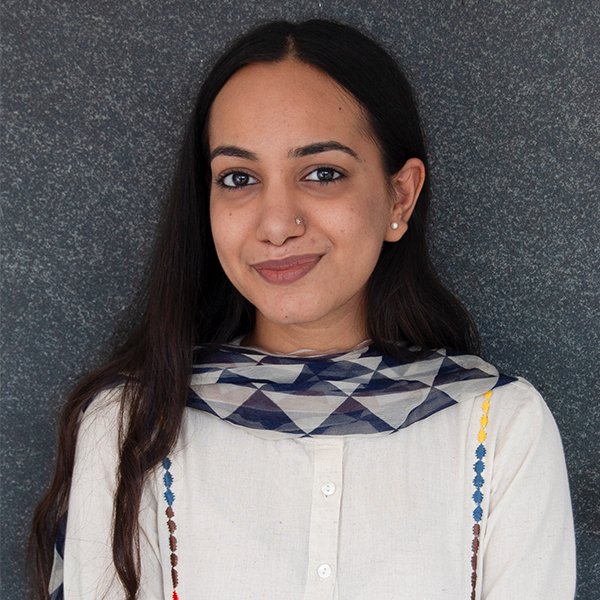 Ankita Sethi
Psychiatric Social Worker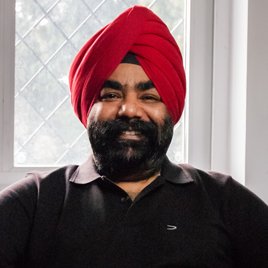 Ravinder Pal Chawla
Co-Founder & Chief Operating Officer
Rakesh Sharma
Vice President Operations
Sandeep Kumar Bhalla
Vice President- Growth & Sustainability
Anil Kant
Manager Corporate Affairs
Jatinder Kaur
Operational Quality Executive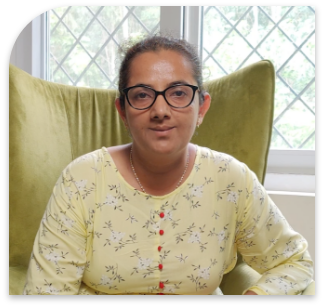 I am still grateful that I have got help from Mind Plus. In person, I have taken several of them. I have experienced a lot of positivity in my life that was missing some years ago. They are not only good at their work but great! Also, Dr. Parag Sharma is the best psychiatrist in Zirakpur.
Best mental health and rehabilitation center I have come across so far. Professional staff with specific expertise in psychiatric patient handling. Excellent hospital for your mental health needs. It has the best psychiatrist in Zirakpur.
This is the best psychiatric hospital in Punjab. The environment of the hospital is very good. All Dr and staff are helpful and supportive.
Peaceful Living
MindPlus offers the perfect opportunity to escape the hustle and bustle of everyday life. Surrounded by lush green open space, MindPlus is the perfect place to reconnect with nature and recharge your mind
Modern Amenities
Laundry facilities, a kitchen and dining space, a yoga and meditation room, a field for cricket and badminton, an outdoor game area, round-the-clock access to a psychiatrist and a counselor, and a 24-hour ambulance service are all available.
Healthy Cuisine
Dieticians create our daily menu to provide balanced, nutritious, and flavorful meals to satisfy everyone's taste.
Entertainment Options
TV, sports, a gym, picnics and outings, and other leisure activities are available.
Who We Are
More than 37 Years of Commitment to Psychiatric Excellence
We have a highly trained multidisciplinary psychiatric team that takes each patient's unique challenges, history, and trauma into account when creating a recovery path. It's also impressive that MindPlus's has over 3 decades of experience in the field of mental health and is considered one of the pioneers of mental health in India. Mental health is an essential aspect of overall well-being, and seeking professional help can be an important step towards recovery. We have a team of experts who can understand the complex nature of mental health conditions and provide appropriate treatment. MindPlus's continues to make a positive impact on the lives of people struggling with mental health issues in India and online consultation for both abroad and Indian patients.
FREQUENTLY ASKED QUESTIONS
What do I do if I'm worried about my mental health?
If you are worried about your mental health, the first step is to reach out for help. There are several things you can do:
1. Talk to someone you trust: This could be a family member, friend, or healthcare provider. Sharing your concerns can be the first step in getting the help you need.
2. Consult a mental health professional: A mental health professional, such as a psychologist, psychiatrist, or counsellor, can assess your symptoms, provide a diagnosis, and work with you to develop a treatment plan.
3. Seek out resources: There are many resources available to support mental health, such as support groups, hotlines, and online resources.
4. Practice self-care: Taking care of yourself can help manage symptoms and promote overall well-being. This could include things like getting enough sleep, eating a balanced diet, exercising regularly, and engaging in activities you enjoy.
. What is the role of counselling in mental illness treatment ?
Counselling, also known as therapy or psychotherapy, can play a vital role in the treatment of mental illness. The specific type of therapy used will depend on the individual's needs and the specific mental health condition being treated. Some common types of therapy include cognitive-behavioural therapy (CBT), which focuses on changing negative thought patterns and behaviours, dialectical behaviour therapy (DBT), which helps people regulate their emotions and manage relationships, and psychodynamic therapy, which focuses on exploring unconscious thoughts and emotions. Art and music therapy uses creative expression to promote healing and well-being. They are often used in combination with other types of therapy, such as talk therapy, to address mental health concerns.
Let us guide you on your wellness journey