In-person therapy is the traditional practice. However Online therapy has its own perks. Online therapy refers to counseling services and psychotherapy provided by a licensed counselor or therapist on electronic devices such as phones, computers, tablets, etc via the Internet. It is also known as teletherapy and e-therapy.
Online therapy is
accessible and affordable

Easy access
To the clients residing in remote/rural areas

Taking off from their busy routine
Is a burden for people who need instant help.

a proven boon to people
With physical limitations

the comfort of your own home
At a more pocket-friendly price
Mental health assessment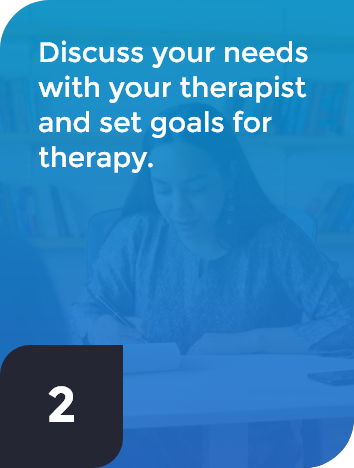 Talk to our experts
Boost your mental well-being
Meet the Best Online Therapist in India
I've had a few sessions with the Psychologist here, and I've found them to be quite informative, caring, and useful. They also made time for me on short notice when my need for counseling became unexpectedly urgent following a family tragedy.
My therapist at Mindplus is without a doubt one of the greatest. I made a lot of progress in less than three months and I'm still making more. The Associates were also very helpful in getting me a time slot that worked with my schedule and assisting me in finding something that worked.
Hi! I wanted to express my gratitude to you for always believing in me. Again, I want to express my gratitude for your unwavering SUPPORT during my journey. I made a lot of progress  while taking therapies.
Sufia is remarkable in her insights and conversational style; I am grateful to have found her and begun healing with her help.
Urja listens and offers sound advice in difficult situations.
Vama is an excellent therapist. She's excellent at not being preachy and simply trying to understand your problems and get to the bottom of what's going on. She gives excellent advice and is empathetic and caring.
When will i start to feel better?
Kunal
2022-07-23T15:33:49+05:30
Relief may come from a variety of sources, including making changes in your thoughts, behaviors, relationships, and choices, and that may take time to achieve. However, many clients report that counseling can be helpful even after the first session. This may be because of the relief that comes from deciding to seek help, or an opportunity to speak about problems for the first time with someone who is impartial and non-judgmental.