A

healthy mind

is a

choice

.

Choose it.

Every day, starting now.

Often, big problems in your head need small, simple and powerful solutions. THERAPY Comfort food for your mind to help you deal with sail through depression, anxiety, insomnia, stress, anger and much more…
Let us help you cope with your problems by
Become aware of yourself and the problems that you have
 Patient listening and personalised care from expert professionals.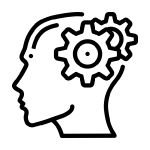 Mental health development program for maintainin a healthy mind.
Even they felt "Why Me!" at some point but the chose to heal.
Here's what MindPlus family members have to say.
Not sure if you need our help?
Try answering these questions, and check all the boxes where your answer is YES
Know us just a little better to make a better choice today.
Everyday life can be tough at times. That's why keeping your mind fit is just as important as keeping your body fit. Improve your mental fitness and reduce stress, depression, anger, and more. Our mental health fitness centre is here to support you. Say hello to a calmer, happier, stronger you with MindPlus counseling and therapy services and resources for mental fitness.
They listen, care and help! Our therapists
Things don't have to be difficult only if you have the courage to ask for help. They did!
Discover hands-on techniques for wellbeing
You can get 1 free therapy session and get premium access to our Mindplus App which is worth of Rs 1500 in just 499 for 2 months
Want to be a part of
our community!